Customized modules for Nexera UC based on Nexera technology
Supercritical Fluid Extraction Unit SFE-30A
This unit operates at a maximum temperature of 80°C to allow faster and more complete extractions. Two sizes of extraction vessels (5 mL and 0.2 mL) can be chosen based on the sample amount. This unit has the internal capacity to run up to four samples automatically; with the addition of an optional rack changer, it can accommodate unattended operation for up to 48 samples.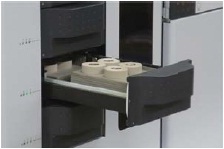 Rack changer: max. 48 samples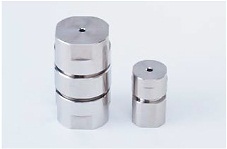 Two sizes of extraction vessels
CO2 Delivery Unit LC-30ADSF/Backpressure Control Unit SFC-30A
Stable baseline with low pulsation is realized by LC-30 ADSF with a built-in cooler for pump heads, which delivers mobile phases up to 5 mL/min at pressures up to 66 MPa. The low dead volume of SFC-30A (0.7 uL) allows a mass spectrometer to be directly connected to the SFC system with out splitting so that higher sensitivity can be achieved.

Nexera UC reduces environmental impact
Comparison of costs and consumption of organic solvent for a single analysis by conventional normal-phase LC vs. SFC is shown below. By using SFC, the total cost of analysis is reduced by 87.6% and the consumption of organic solvent is reduced by 94.2%.

For Research Use Only. Not for use in diagnostic procedures.
This page may contain references to products that are not available in your country.
Please contact us to check the availability of these products in your country.