Use the main operation panel to call up test methods from a PC Optional jog controller for convenient crosshead positional adjustments
Accessible control
Main operation panel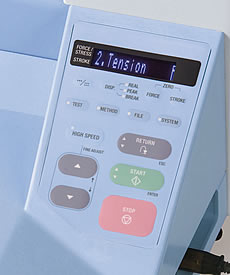 Conduct testing by calling up test methods from TRAPEZIUM LITE X software. The AGS-X can be used as a standalone tester to test specimens using test methods created with the tester itself.
Precision position adjustments
Jog controller (optional)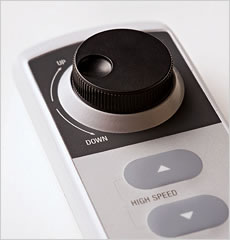 This allows hand-held control of the crosshead position. The jog dial makes fine positioning a breeze.
This page may contain references to products that are not available in your country.
Please contact us to check the availability of these products in your country.